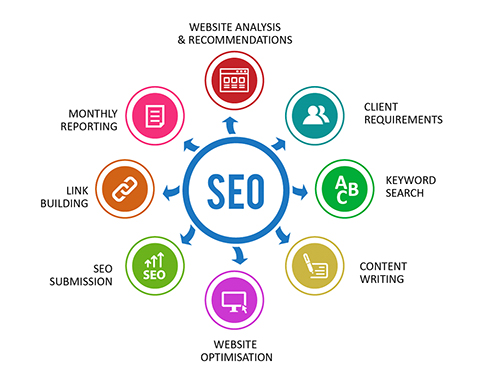 SEO or Search engine optimization is the process of improving the visibility of a website or web page in the internet. Having a website for your business is just not sufficient to get the visibility in the market. It is also necessary to target the right people among your competitors.
We have a strong and strategic methodology in place for improving the website ranking and visibility of your business to target the required customers. SEO is not a onetime process; we do continuous research and analysis on competitors, targeted group of people, site ranking etc to reach certain saturation level.
Any small or medium scale enterprise can make use of SEO – search engine optimization and get lots of benefit from it. SEO helps search engines to find a relevant website in a better way which leads to increased business enquiries and customers. Our professional SEO services in Bangalore can elevate your website above your competitors. We guarantee you the top rank results in search engines. We keep ourselves updated about new algorithm changes, strategy updates of major search engines so that we can keep your website rank intact.
We carry out a detailed evaluation of your competitor websites and deeply analyze your targeted keywords and SEO approach. We investigate various facets of your website with the objective of improving search engine rankings. We can achieve high search engine rankings for your website which can bring thousands of targeted potential customers to your website.